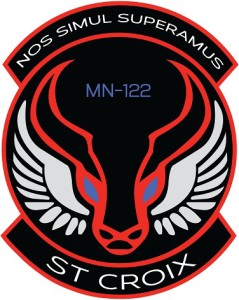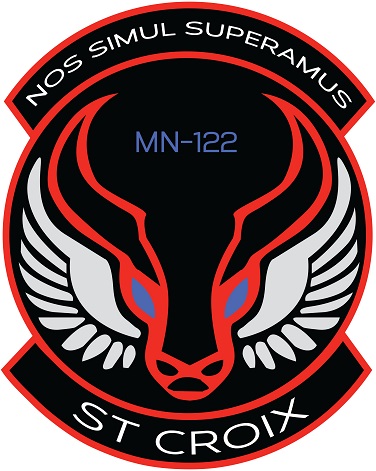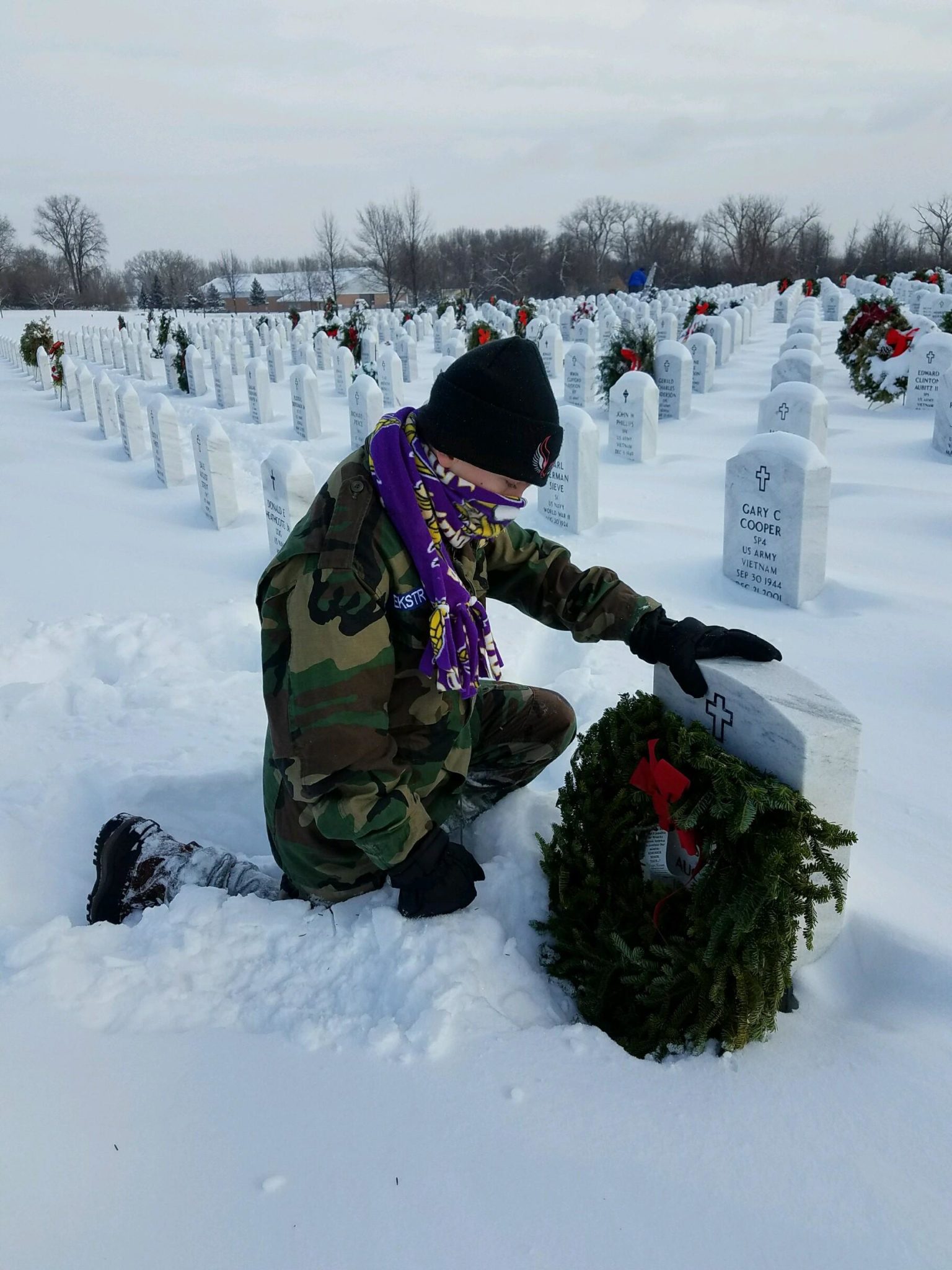 Cadet Evan Ekstrand pauses briefly at the tomb of a soldier.  CAP Cadets across the country placed thousands of wreaths at the annual Wreaths Across America event.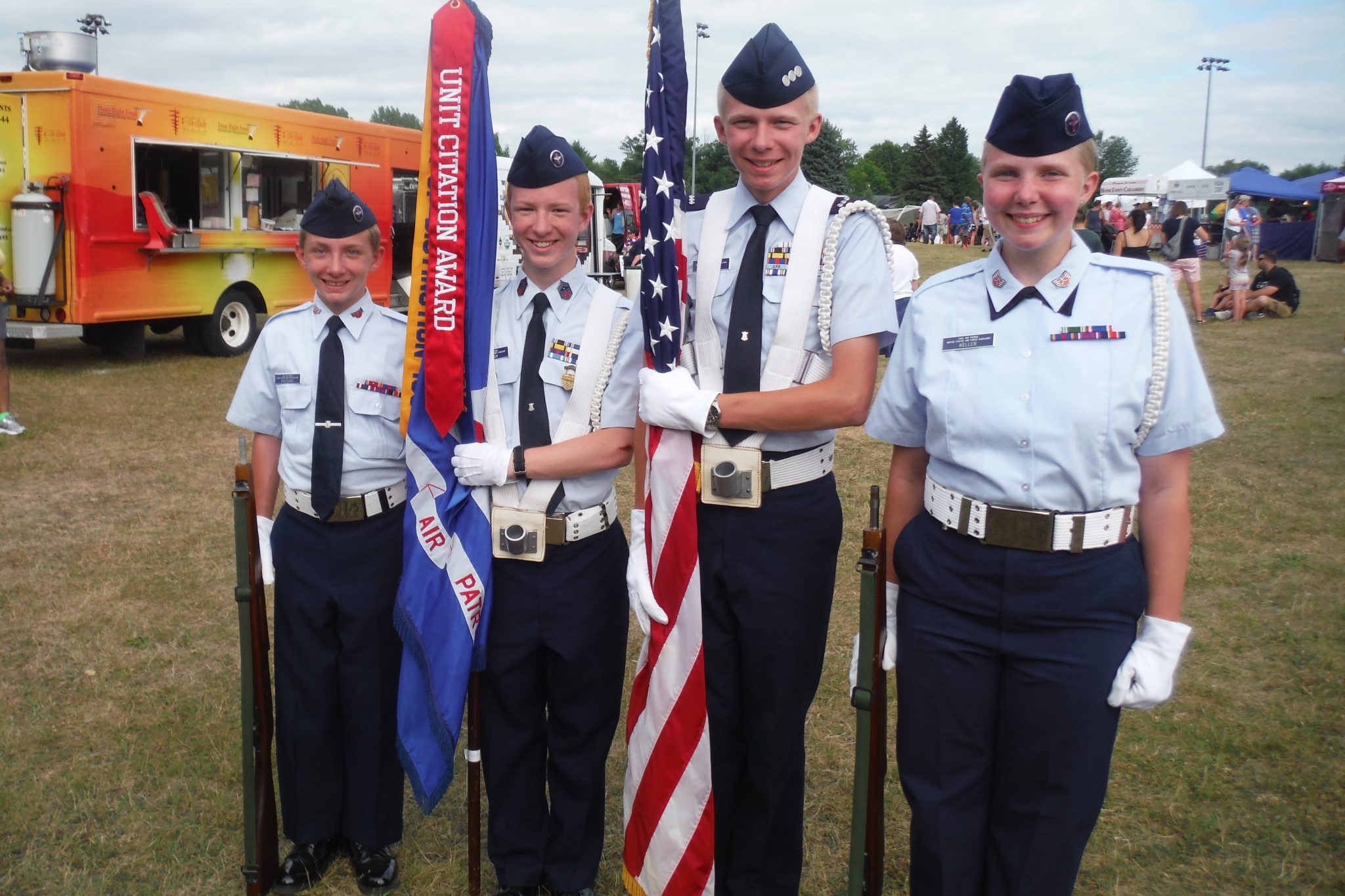 Cadets Evan Ekstrand, Matthias Gilliam, Jon Keller and Rebecca Keller assist in presenting the colors.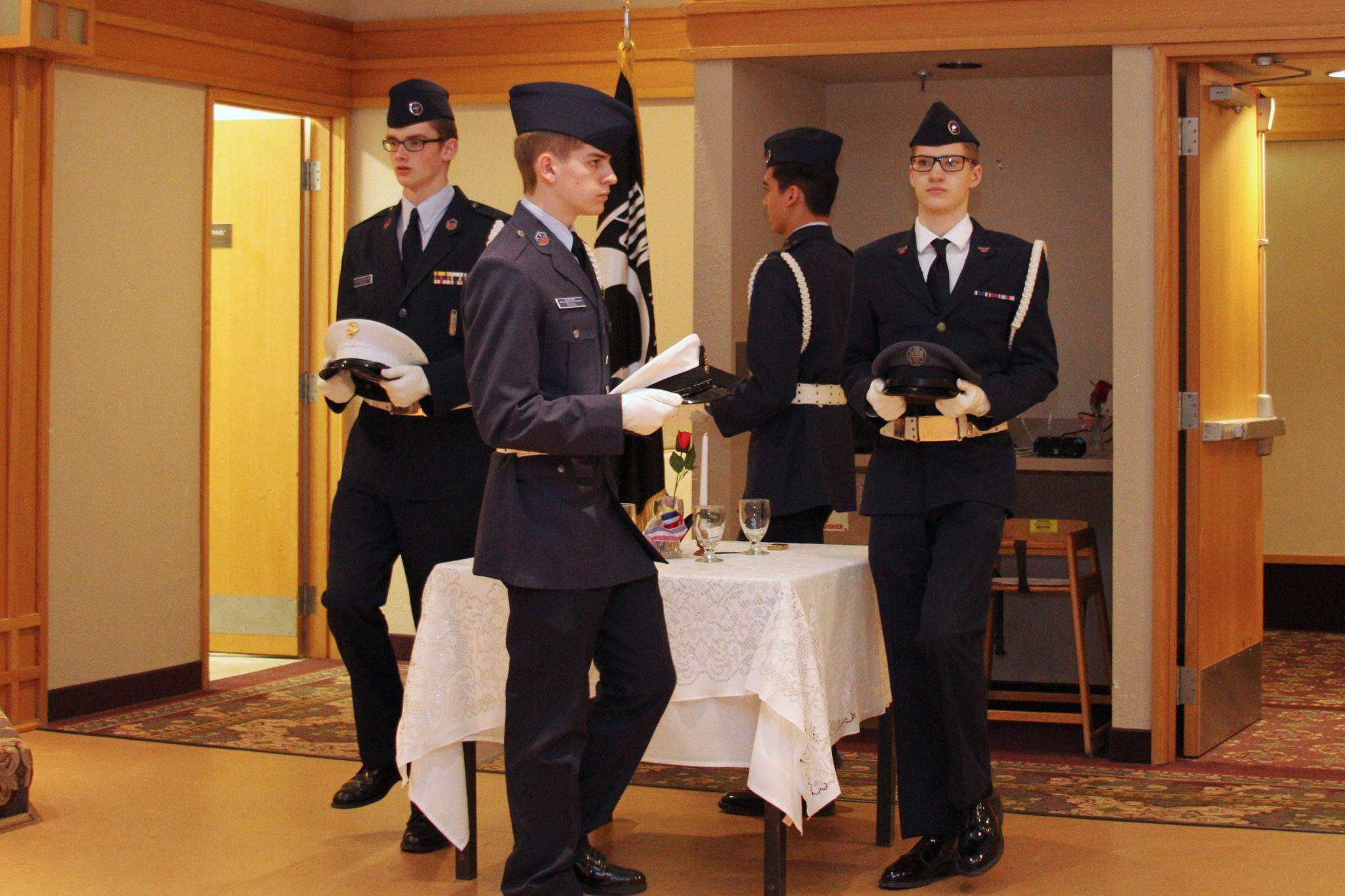 Cadets from the squadron color guard participate in the traditional POW/MIA ceremony at the annual dining out.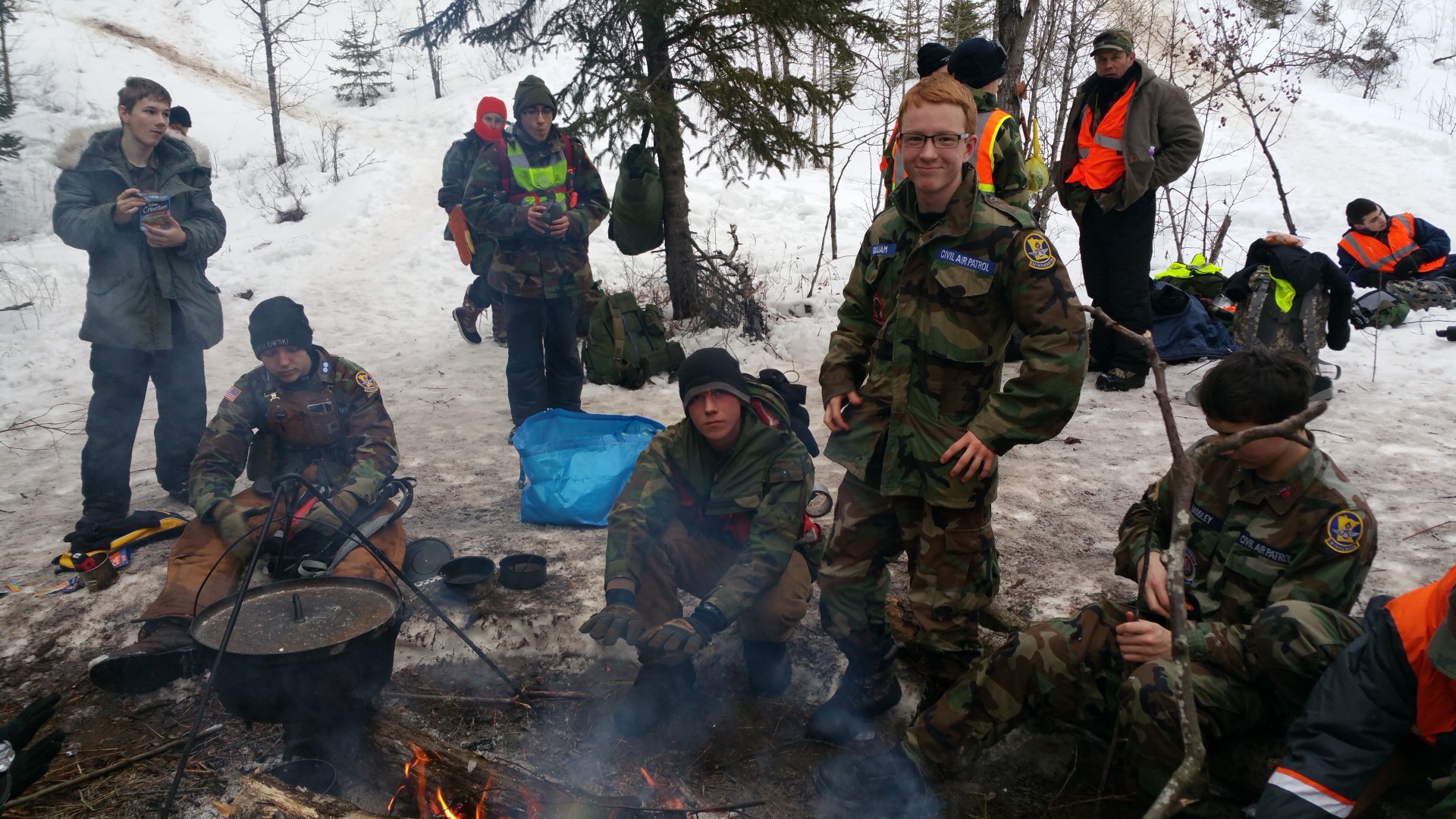 Cadets take a quick break during Winter Survival Weekend.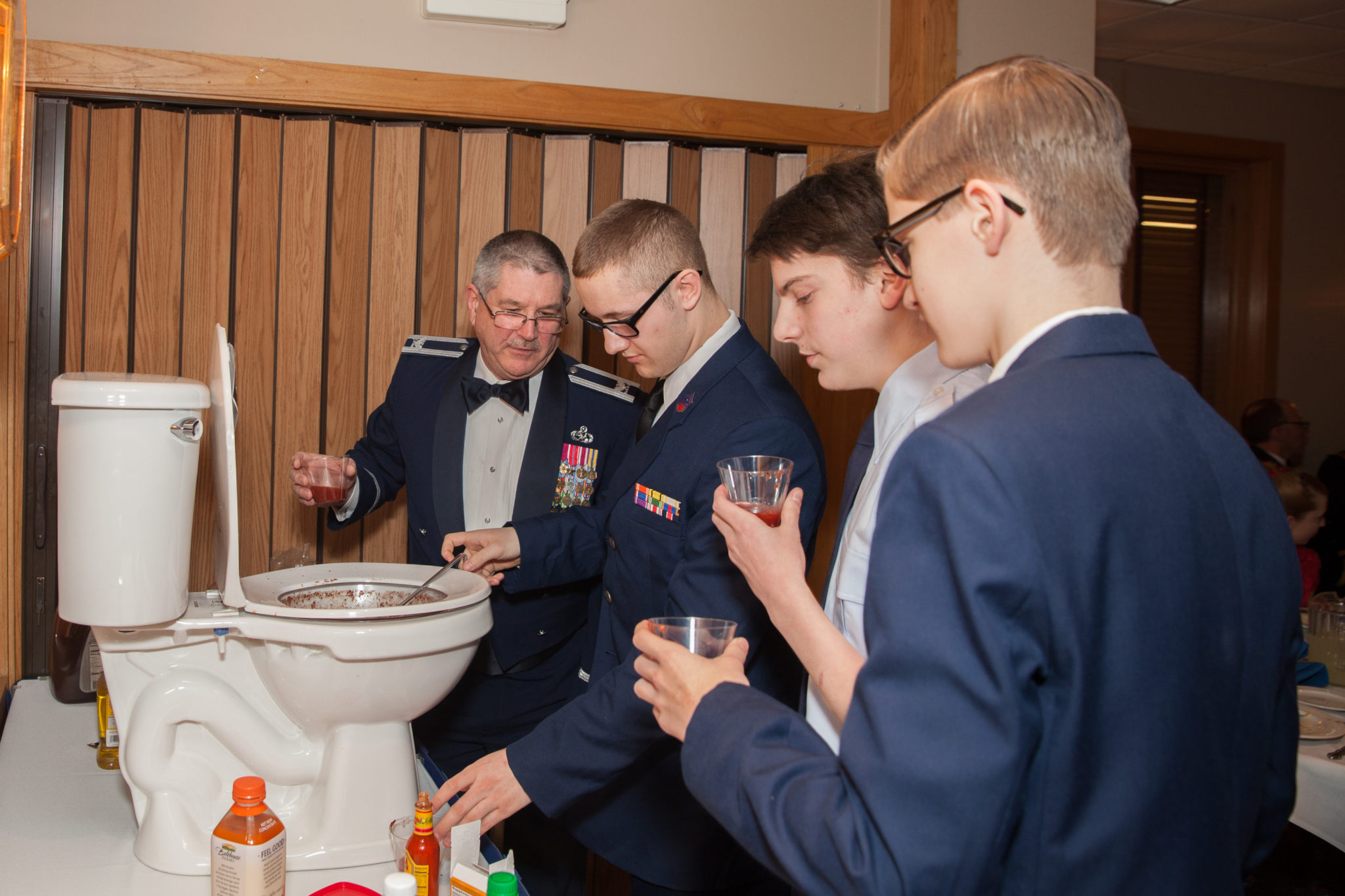 Col Simonet gives pointers to the young "victims" of the grog at St Croix's annual dining out celebration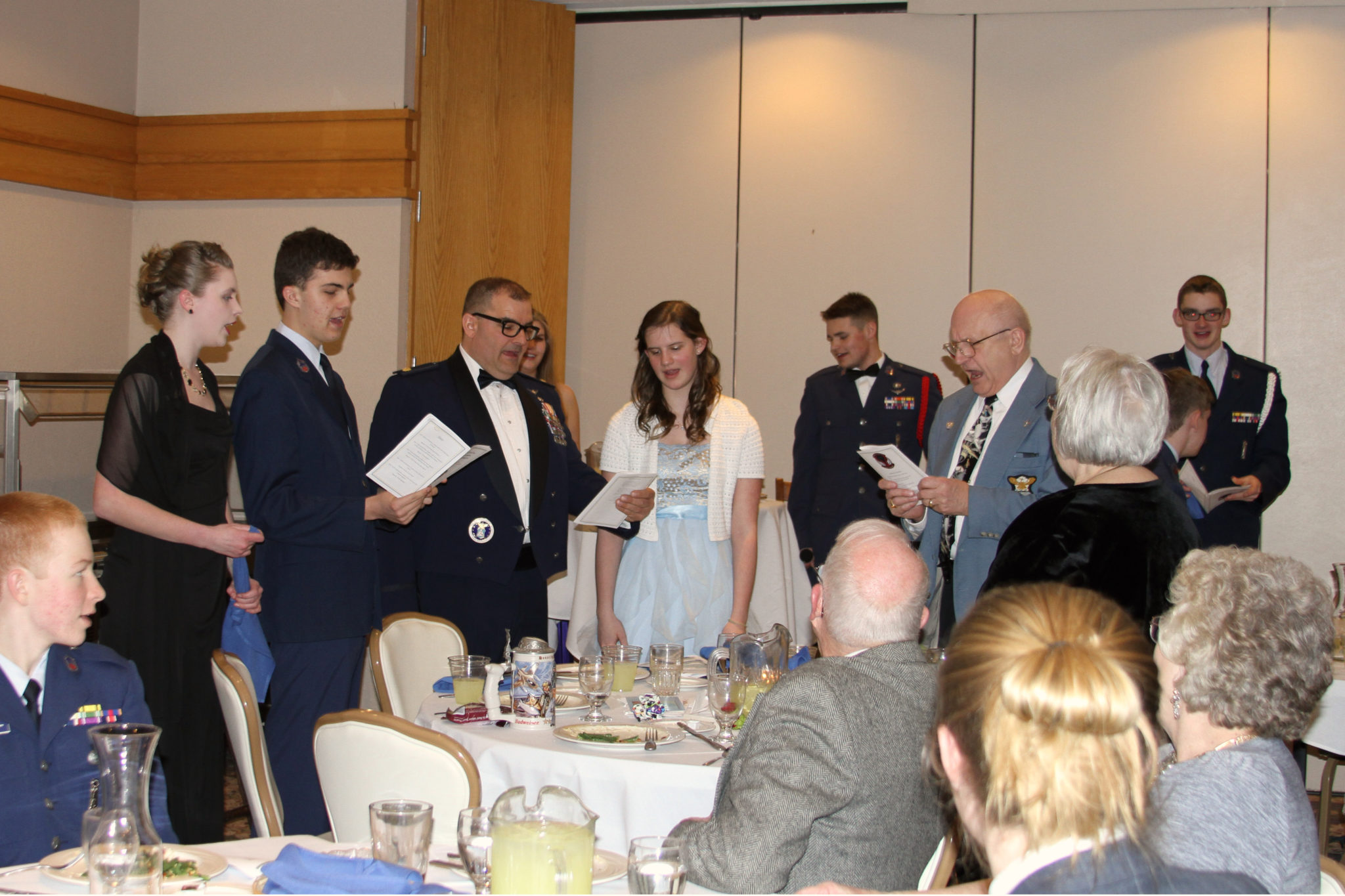 Three generations of the Sliwinski Family sing the Air Force Hymn.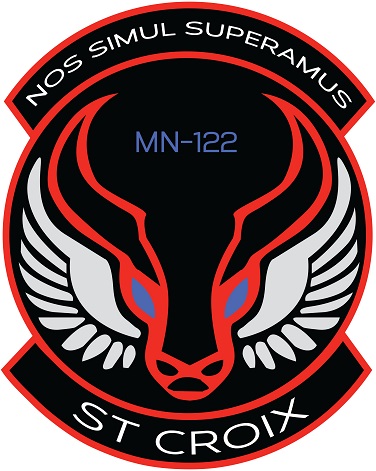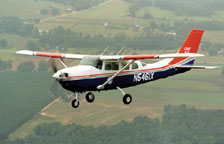 Civil Air Patrol has the largest fleet of private aircraft in the county and is responsible for over 90% of domestic search and rescue.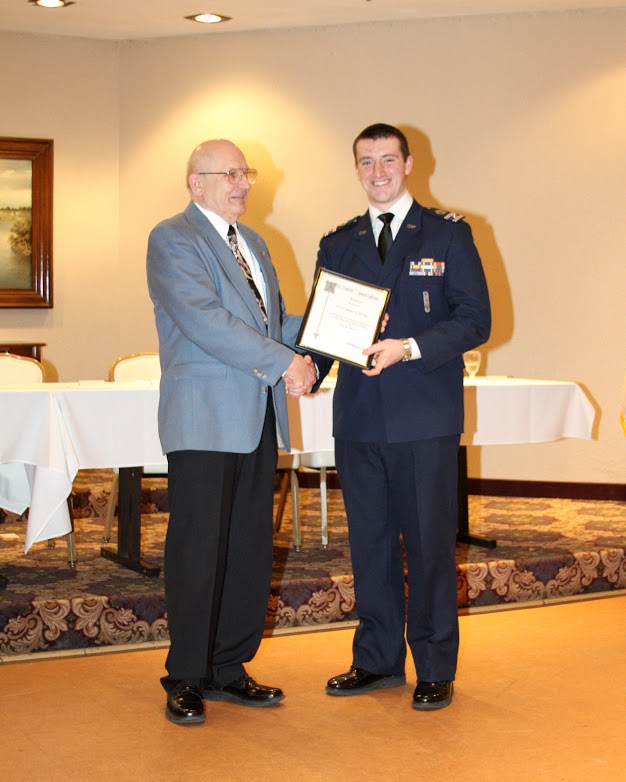 Capt Kevin Sliwinski (USAF-Ret) presents C/Chief Master Sergeant Alan Larson with the Air Force Association Award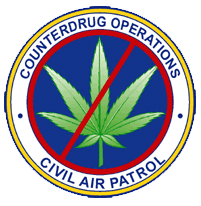 One of CAPs many missions include helping law enforcement with counter narcotics.  If you are a law enforcement agency interested in our mission, please contact us.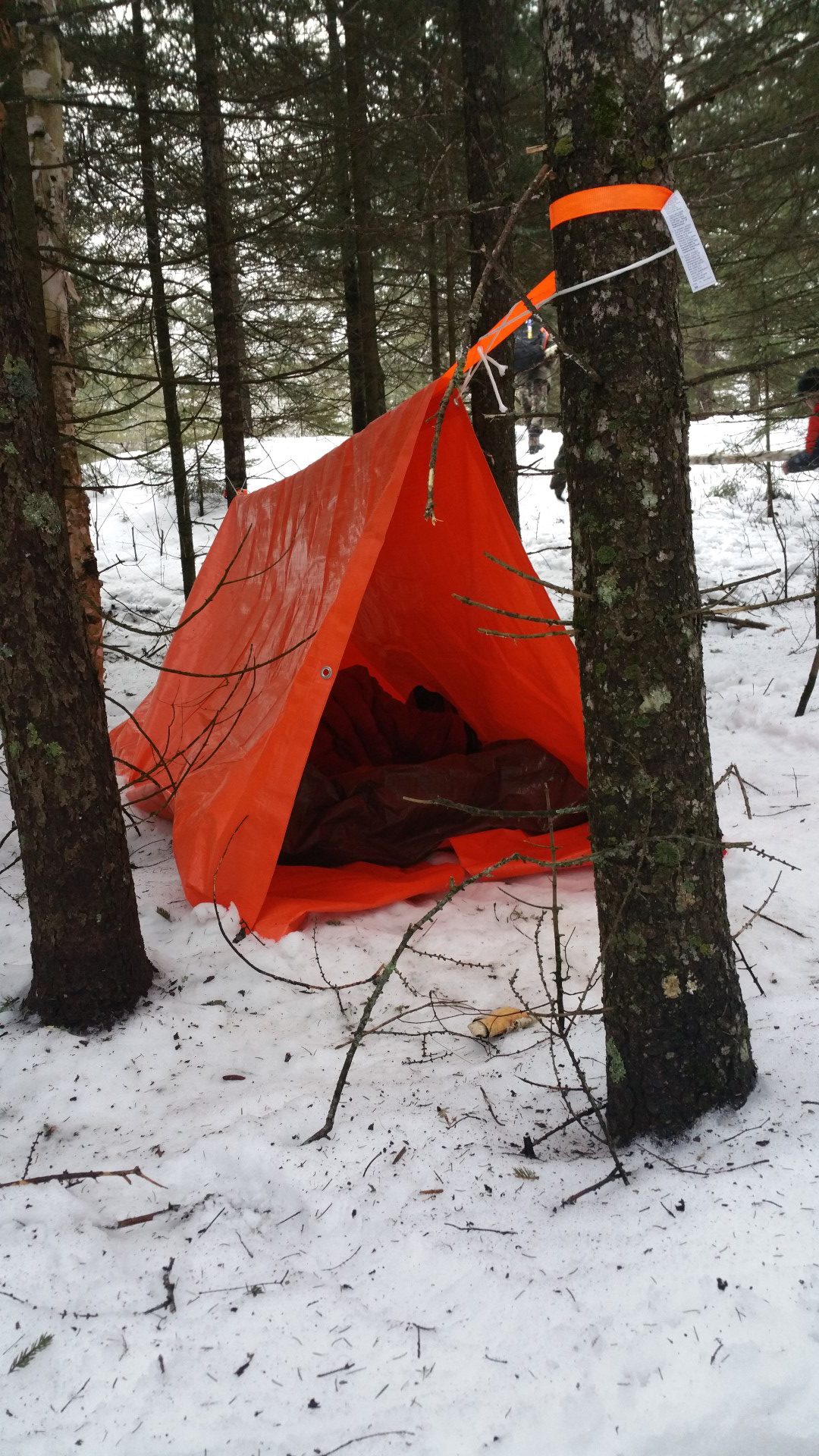 Shelter Building is one of the many skills learned at the annual Winter Survival Weekend.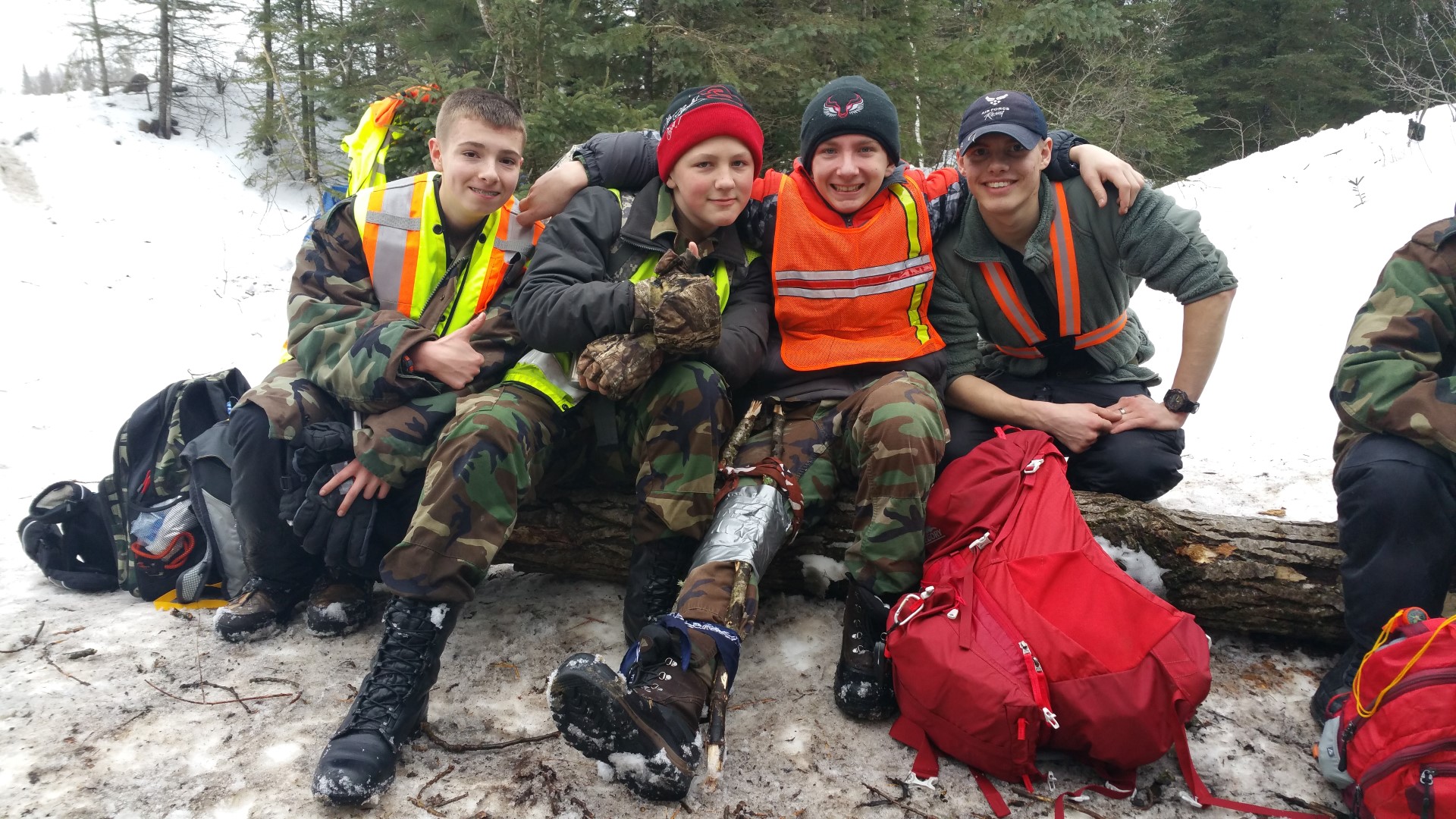 Civil Air Patrol creates lifelong friendships among cadet members.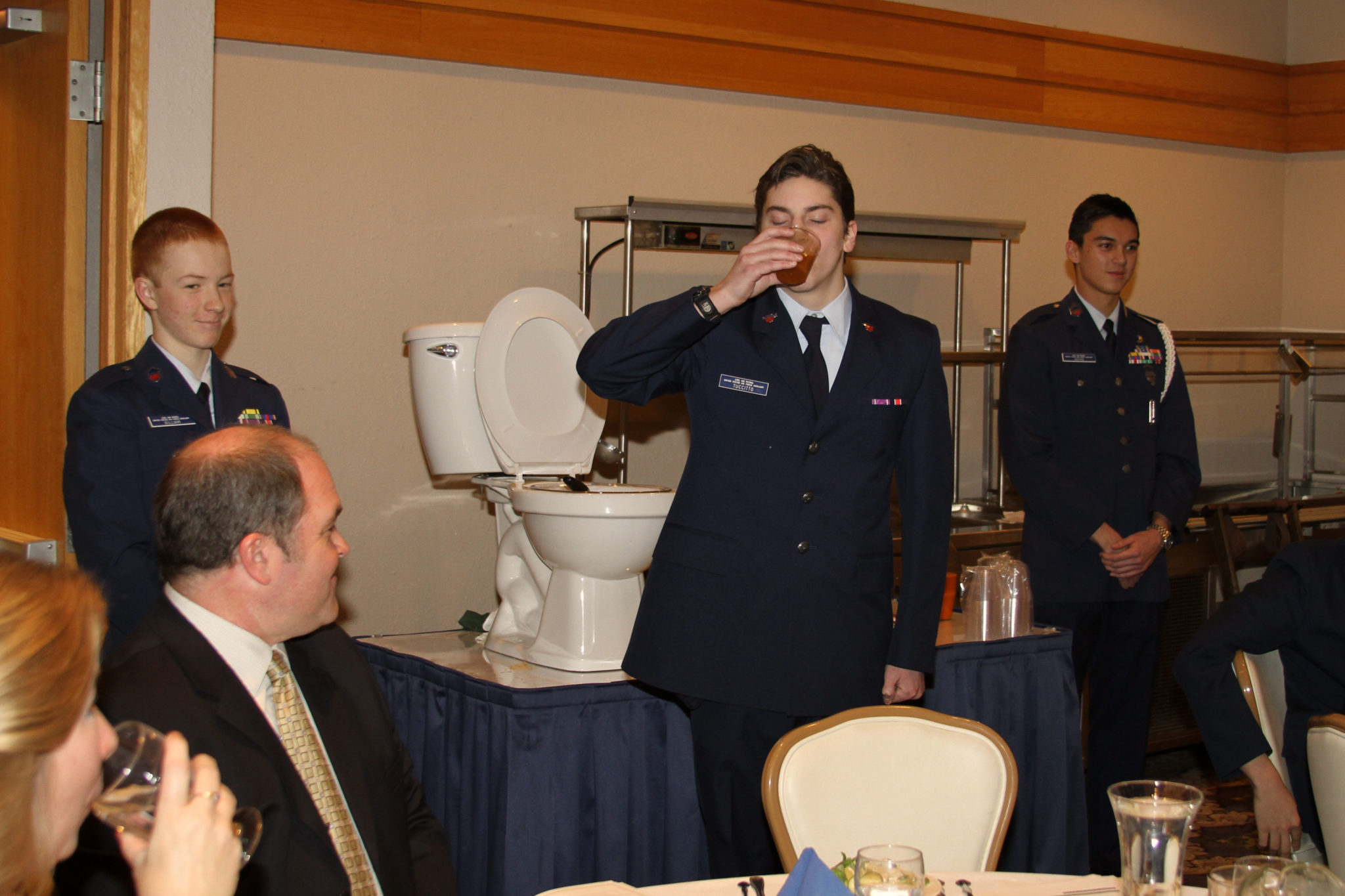 Cadet Tuccitto serves his sentence for violating the rules of the mess by visiting the Grog Bowl.
We meet on Thursday nights from 6:30pm to 9:00pm at Lake Elmo Airport, 3275 Manning Ave N, Lake Elmo, MN 55042.  Use the north entrance, drive past Valter's Aviation to the end of the row.
Google Maps Link.
Please send any comments on the webpage to webmaster@mn122.org